Brandon De Bruin
Operations Manager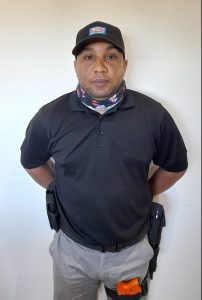 Brandon De Bruin started at Allsound Security in 2012 as a diligent guard.
He worked in the department for two years before receiving a supervisor position at another security company. He returned in 2014 as a response officer where he learned the ins and outs of his department.
As of 2020 Brandon is in charge of nearly 40 officers and works hard to ensure the smooth operations of day to day response, alongside with the dedicated team.